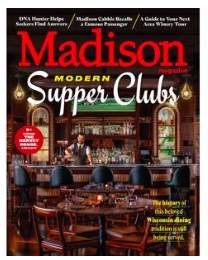 DNA Hunters was featured in Madison Magazine article!  The article shows how DNA Hunters helped clients find their birth parents and birth grandparent.  Clients recount what it was like to use their DNA to find long-lost relatives.  Family photographs are included!  Check out the amazing family resemblances.
Get Your Free Best Test Guide
Wondering how to find a birth parent using DNA or how to solve another family mystery with DNA?  Our "Best Test Guide" will help you select the best DNA test to help with your family research.  Click on the button below to get it today!  ⬇️
DNA Hunters knows how to find a birth parent using DNA. We combined DNA testing with traditional genealogy research to find answers. We help adoptees or others with unknown parents, grandparents, and other ancestors.
DNA Hunters provides webinars and workshop on topics like how to find a birth parent using DNA, how to use Y-DNA and X-DNA to answer family questions. The founder of DNA Hunters, Mary Eberle, is an international  genetic genealogy speaker. 
Testimonials
"This discovery, made possible by Mary Eberle's work and attention to detail, is perhaps the greatest gift of my life."

L.D., discoverer of family secret
"I could have never done this without Mary Eberle."

K.S., adoptee
"I highly recommend hiring Mary Eberle if you want to find answers to your family mystery."

P.R., son of late adoptee