DNA & Mirror Trees to the Rescue: Finding a Birth Father
Latest Update:
TH just received DNA confirmation of her birth father!  He has a picture of a Vietnamese woman who might be TH's birth mom.  TH has been in touch her brothers and one of their daughters, who is her niece and who looks very much like her!
TH's friend, who helped take care of TH in the orphanage, started a fundraiser to bring TH and her son to the U.S. to meet her newfound family.  If you'd like to donate from the US, you can use PayPal.
DNA and Mirror Trees were key to finding the birth father of my client (TH).  If you'd like to learn more about Mirror Trees, I'm teaching a DNA Boot Camp this Saturday that covers Mirror Trees!  To sign up, follow this link!
Background
TH knew the following about her birth.
TH's BF was Vietnam Veteran of African American descent.
Her birth mother was Vietnamese.
She was born around 1973.
She was part of Operation Babylift, which was a mass evacuation of children out of South Vietnam to other countries.
She was in an orphanage, along with her brother.
An English couple adopted TH (but not her brother).
DNA Testing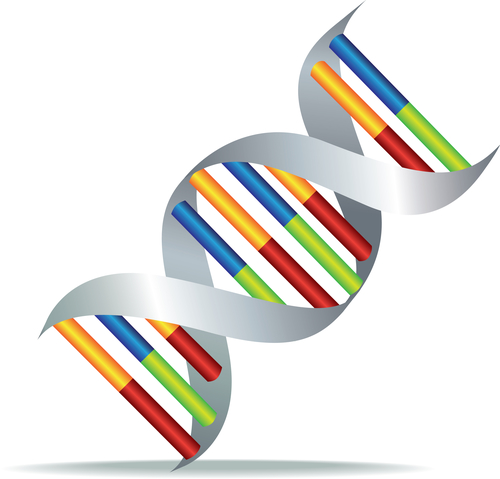 TH searched for her birth father for six years, with my help for the last two.   TH submitted her DNA to Ancestry, 23andMe, and FamilyTreeDNA four to five years ago.  She was on Gedmatch also.  A cousin from Minnesota provided tremendous help, along with cousins in the Carolinas.  The cousins were found through DNA testing.  However, they didn't know how they're related to TH—just that they're family.
TH's DNA matches included a few 2nd and 3rd cousin matches.  However, most of their family trees were severely limited due to slavery's impact on records.  For example, slaves were not enumerated by name until after the Civil War, which ended in 1865.  Slavery's lingering effects also impacted census records into the mid-1900s.  New surnames were often adopted, which usually cannot be traced to before the Civil War.  In addition, census records for African Americans completely missed some African Americans well into the mid-1900s.  Census records also contain incomplete or incorrect information.  This history makes family tree building for African Americans very difficult.
TH's K Matches
TH had several DNA matches that matched each other (Shared Matches on Ancestry; In-Common-With on FamilyTreeDNA).  Some of them had K ancestors (that is, ancestors from a family with a surname starting with a K).  A close match had ancestors from Baldwin County, Alabama, but he had no Ks in his tree.  Another match had K ancestors from this Alabama county.  However, other K ancestors were from the Carolinas.  There seemed to be connections holding this group together.  However, it wasn't possible to sew the pieces together.
K Mirror Tree
A Mirror Tree was built that included each of the matches and their ancestors.  But, it was impossible to connect the branches in the Mirror Tree, with one exception.  That was that two matches shared the same K grandfather from the Carolinas.  Yet, these matches were more distant.  Thus, they were connected to TH further back in their tree.  In addition, these Carolina Ks could not be connected to the Alabama Ks.  Therefore, things were at a standstill.
Then, a close match (OK) appeared on TH's Ancestry list.  They shared about 450 cM of DNA.  This meant that OK could be TH's
1st cousin, once removed (1C1R),
½-1st cousin (1/2-1C), or
½-great uncle.
OK and TH were about the same age.  Thus, the last option seemed unlikely.  This left 1C1R and ½-1C, which would be related as follows:
1C1R = one person's grandparents are the other person's great grandparents or
½-1C = they share one grandparent (but not the other).
OK reached out to TH to ask about her family, which, of course, she knew very little, other than her birth father was an African American Vietnam Vet.  OK said that he had an uncle who was a drill sergeant in Vietnam.   His other uncles weren't in Vietnam.  Also, his Vietnam Vet uncle was his dad's ½-brother.  If this uncle was TH's birth father, then OK was TH's ½-1C!!!
OK's line (OK, OK's dad, and OK's grandfather) was added to the K Mirror Tree. OK's grandfather's parents were added: JK and AS.  This was a breakthrough!  Some of TH's K matches had JK and AS (or JK and A (no last name)) in their trees!  This allowed sewing together three matches—OK, RS, QI—along with TH herself  in the K Mirror Tree!
The two other matches—RS and QI—were TH's 2nd cousins, once removed.  They share the following amounts of DNA:
RS and TH share 77 cM of DNA and
QI and TH share 154 cM of DNA.
2nd cousins, once removed usually share between 30 and 215 cM of DNA, with an average of 112 cM of DNA.  Thus, the DNA information was consistent with the K Mirror Tree!  It appeared that TH's BF had been identified!